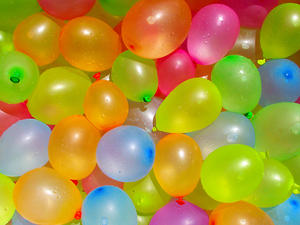 Our bodies have a habit to develop strange tendencies as a result of our habits, environment or stress. We fail to treat our body with the respect and love it deserves. We forget that this nonstop hard-working living organism is keeping us functional right from the time of our birth till now and it needs to be appreciated. I am writing this post as a reminder to myself as I am also guilty (big time) of mistreating my body.
My biggest health issue is water retention also know as edema. I have done a study on how to cure edema naturally which is working wonderfully for me. I tried to solve this issue with help of medicines but it did not do much good plus there were some other side effects which the doctors did not care to tell me about. Don't get me wrong I am not against the medical science I just didn't get any desired benefits out of it for water retention and prefer natural remedies that are safe from any harmful side effects.
I am listing below the changes I did to significantly improve my water retention condition. These are 100% natural remedies which worked for me. You may find most of these ingredients in your kitchen. If you are taking any kind of medication including for water retention please consult with your doctor before trying any changes or remedies given below.
Water retention is very common during pregnancy in this condition please take your doctor's advice to control water retention.
10 Easy and Natural Ways to Lose Water Weight
Soak 3 tbsp of Coriander Seeds in 1 glass of water for at least 3 hours, boil only till have is left, strain, cool, and drink twice daily.
Soak 3 tbsp of Barley in 1 glass of water overnight, strain and drink next morning. Drink two glasses a day.
Go bananas: If you are retaining water your body needs potassium. Banana is a rich natural source of potassium so just peel one and eat.

Sweat a little: Walk for at least 30 mins a day, stay active as much as possible. Break a sweat.

Drink lots of water: Stay hydrated. It is good to drink 8 to 10 big glasses of water a day if you need more drink it. Listen to your body. Always carry a water bottle with you.
Avoid Sodas: All kinds of carbonated drinks or juices loaded with sugar have a very adverse effect on our health. Never reach for a can of soda or juice or any other drink loaded with sugar. Quench your thirst with fresh fruit juices (without sugar) or water. Green tea also works wonders if taken regularly to reduce water retention.
Include Ajwain (Caraway Seeds) in diet: Ajwain has many benefits. It is a very good digestive and it helps to reduce water retention. It can be added in buttermilk, spicy soups or eaten raw after meal. If you can't have it raw you can dry roast it add a little rock salt. It takes some time to get use to but if you take it regularly you will forget indigestion, bloating, or gas and have a happy tummy.
Melons: A Watermelon is a source of the vitamin B complex, vitamin C, beta carotene and folic acid. It is a natural Diuretic that helps reduce edema.
Vitamin C: is a very rich source of vitamin C and you can eat it raw or drink its juice in the morning. Having a warm cup of water with 1 tbsp of juice or lemon juice not only helps in edema but also in weight loss and makes the skin clear and glowing.
Less Salt: Reduce the amount of salt intake. Throw away your salt shaker I mean it. If you have a tendency to retain fluids it is very harmful to sprinkle additional salt on your food. An Ayurvedic doctor advised me to have rock salt instead of refine table salt it is little different in taste but makes a big dent on the collection of fluid in the body cells. Any change should be done gradually and so don't drastically reduce salt as it can cause low blood pressure.