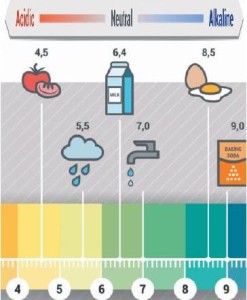 It is a good thing that nowadays everyone is getting #health conscious. We try to exercise, eat healthy, meditate and what not to maintain a healthy mind and body. We do whatever is possible but what about things we cannot control. The increase of harmful even toxic chemicals in our environment, pollution, pesticides, excessive use of plastic for food and water, chemical products for skin and hair are weakening our immune system.
When I was at Naturopathy centre in Pune I learned how an alkaline based #diet can improve our immune system, help our organs function better and prevent us from lifestyle related diseases like lack of energy, excessive mucous production, infections, anxiety, irritability, headache, sore throat, nasal and sinus congestion, allergic reactions, and increased risk of conditions such as arthritis and gout.
I am very fond of alkaline based diet as it helps reduce excess fat and keeps us leaner, stronger and younger. Recently I learned that the purified water we drink is actually not good for us. When we purify water we strip its alkaline nutrients and make it acidic. Pure water that has lost its minerals and alkaline qualities is disturbing our bodies' pH balance.
Human body is designed to be alkaline and the pH level of our body is maintained at approximately 7.365. Healthy cells live in an Alkaline environment and unhealthy cells live in an Acid accumulated waste environment. Acidic food such as colas, bread, sweets, pizza, chips, alcohol, pasta, trans-fats, fast food, refined food, dairy products, meat etc put an incredible amount of strain on our body to maintain its pH balance at 7.365. An altered pH body balance leads to health issues like low energy, headaches, muscular pain, constipation, heartburn, rapid heartbeat, depression, viral infections, fungal infections, metallic state in mouth and similar troubles.
In most cases, tap water, bottled water, RO (reverse osmosis) water and distilled water contains acidic pH that causes our body to become more acidic. The water we consume has a positive ORP (Oxidation-Reduction Potential) which could lead to a number of health problems like acidity, fatigue, constipation, headaches, cancer, arthritis, immune dysfunction, hangovers and premature aging. The solution is to eat alkaline based diet and regularly drink alkaline (8.5+ pH) and anti-oxidant rich water.

After finding few options to get regular alkaline water for my family, I have decided to go with Hydro-Jal Plus Water Ionizer as it is India's most advanced, compact, stylish & affordable water ionizer. It is the most efficient, fully featured and powerful, high quality ionizer in the country. It converts regular water into absolutely healthiest ionized alkaline water. We are 70% WATER so healthy alkaline water is vital for our health.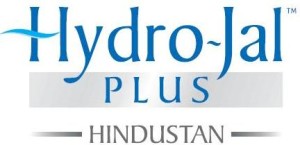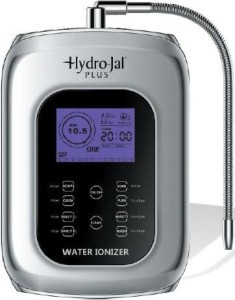 Let's go over the list of benefits of clean, filtered, and alkaline water produced by Hydro~Jal Plus:
1. Helps maintain a healthy weight, clear glowing skin and thick shiny hair
Prevents number of health problems like acidity, fatigue, constipation, headaches, cancer, arthritis, immune dysfunction
Slows down the aging process.
Throws out harmful toxins.

Improves mental clarity and concentration.

Energy boost without extra calories.

Provides more stamina, exercise becomes easy and enjoyable.

Supports better night sleep, no more naps during the day.

Reduces joint and muscle pain.

Assists in weight loss.

Boosts immune system.

Improves digestion and metabolism.

Provides protection against common cold.

Helps relieve constipation.

Improves appearance of skin and hair.

Reduces production of lactic acid.

Relieves muscle cramps during workouts.

Provides true hydration without bloating.

Increases absorption efficiency of vital nutrients.

Provides improved water taste.
I am very happy to find the right solution that will help improve my family's health. Hydrojal provides free home demo and they also test the acidic level of our drinking water. I have booked an appointment with and cannot wait to see the difference in my drinking water after using Hydrojal.
This blog post was sponsored by Hydro-Jal Plus Water Ionizer.