As promised in my last post this article is a list of superfoods that are helping me to get close to my healthy weight without starving.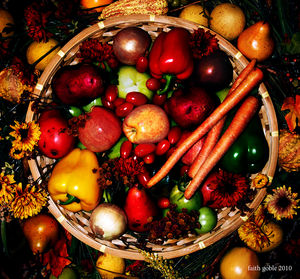 My post Green Gram or Green Moong: A Superfood for Weight Loss and Much More is one of the most read posts on this blog and that inspired me to find out more super foods that can help us slim down in a healthy way.
1. Sprouts (Green Gram, Mat Beans, Green/Black Chickpeas): If you have read my post on Green Gram then you will know why I love this nutrition packed little wonder. Lately I have found a way to make my almost daily Green Gram Soup more nutritious and filling. I just add more healthy beans like soaked or sprouted Black/ Green Chickpeas and/or Moth Beans/ Mat Beans/ Matki.
Recipe: Soak Green Moong, Mat Beans, Green/Black Chickpeas overnight (Sprout them for additional nutrition).
Pressure cooker it with little oil, 1 onion, 2 chopped green chillies, 1 tsp Ginger Garlic Paste, 1/2 tsp turmeric powder, ½ tsp coriander powder, ½ tsp red chilli powder, salt as per taste. Water enough to make thick soup.
As if that was not healthy enough I threw in a small bunch of fresh spinach in it. I did not even cut the leaves just washed and added it to my soup. You can add dry Fenugreek Leaves (Kasuri Methi) or its fresh version. Fresh Coriander leaves and some vegetables like cabbage, bitter gourd, bottle gourd, carrots or any vegetable that you would love to taste in this healthy soup. This soup will keep you full while improving you metabolic rate. The good bacteria will perk up your digestion.
2. Nuts: People trying to lose weight avoid nuts assuming they are fattening. The nuts like walnuts, almonds, pine nuts even the humble peanuts are loaded with the good fat that our body actually needs even when we are trying to lose weight. Nuts (not more than a handful) are good snacking option as they are high in protein and they make us feel full. Ayurvedic doctors suggest having overnight soaked almonds first thing in the morning to ignite our fat burning fire. Now isn't that a delicious way to lose weight.
3. Apples: I love all fruits but apples are one of my favorites. I can never resist a big juicy red apple and that is not a bad thing unless you are Snow White. Like nuts apples are also the perfect snack. Apples are loaded with soluble fibers called pectin. Pectin reduces the amount of sugar and calories that's absorbed into the bloodstream. It reduces cravings and prevents spikes in blood sugar that leads to fat storage. I don't understand people who peal of apples and eat only the white part. All the goodness is in the beautiful colored skin please don't throw away the nourishment. It's a crime against nature. Just wash it nicely if you are worried about pesticides and sink your teeth in.
4. Vegetable Soup: This is another healthy and filling soup option which you can use to replace you meal. This soup is much lighter and watery compared to the thick and creamy sprouts soup mentioned below. Light vegetable soup meal can be a good option if you feel bloated from last night's heavy meal. For lunch or dinner have a big bowl of soup made of vegetables like Bottle gourd, Cabbage, Bitter Gourd, Carrots, Tomatoes and any vegetables you like. Do not add thickening agents like corn flour or any other soup mix to this soup. It will help you flush out toxins and fat from your body only when it is light and watery.
Recipe: Cut vegetables in big cubes,
If you like your soup spicy add some green chilies,
Pressure cooker them with enough water to make light soup (1 or 2 whistles maximum),
Add salt, pepper powder and any other seasoning as per your liking,
Smash the vegetables and have the soup.
5. Red Lentils: The Red Lentils or Masoor Dal is rich in protein and loaded with fiber. They help us stay full for a longer time. Just one cup of this rich legume provides about three-quarters of our daily recommendation of fiber. Like the sprouts soup you can add vegetables like spinach, bottle gourd, pumpkin, drumsticks, dry fenugreek leaves, or any other vegetable in this rich thick dal and trick your loved ones to eat their vegetables. Well that's what I have started to do with my husband.
6. Watermelon: Another fruit that I can crown as one of my favorites. Watermelon is a delicious fruit that also contains 'glutathione' that strengthen the immune system. It is a rich source of the vitamin B complex, vitamin C, beta carotene and folic acid. It is a natural Diuretic that helps reduce edema. A filling big bowl of freshly cubed water melon can be a good snack option and it has negligible calories.
So don't starve yourself eat healthy, eat at regular intervals and maintain a cutoff time. Drink a lot of water and sleep well. These foods work for me but I would insist you take advice of your doctor before making any drastic changes in your diet.