Tata Motors came up with a great campaign to inspire millions by honouring those who are #madeofgreat. I consider myself blessed to meet inspiring people all the time. I believe there is something within all of us that makes us unique.
When I thought of someone, I know and is made of great – the first person that popped in my mind is my Uncle (Kaka as I call him) Mr. Kishor Kharat (MD & CEO of IDBI Bank) who is undeniably made of great and also the motivating example of greatness and excellence driven by self-belief.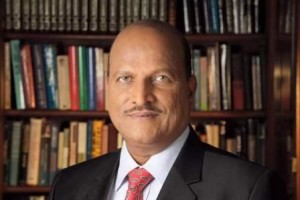 My uncle Kishor Piraji Kharat has assumed charge as MD & CEO of IDBI Bank with effect from August 14, 2015. He was earlier posted as executive director of Union Bank of India. He is a graduate in commerce and law, and is a certified associate of the Indian Institute of Bankers. He also holds an Executive Diploma in Management. Before Union Bank of India he had served Bank of Baroda for three decades. He has dealt with various verticals of banking including credit, international business, information technology and general administration both in India as well as overseas.
When someone we know forever, a family member starts making waves and influence many you cannot help but be proud. Proud was the exact feeling I felt when I interacted with a stranger recently in an event. She saw my full name on my tag and started taking with me. The first question she asked me was, "Are you related to Mr. Kishor Kharat?" I nodded yes and got into a long talk about how we learn from role models who lead by example. My uncle has guided me on many occasions I have always looked up to him especially when I was choosing my specialization for college and when got my first job in a private bank. I have always found his drive to achieve big dreams admirable.
The #madeofgreat campaign of Tata Motors builds upon their DNA of trust, authenticity, reliability, simplicity, as well as its commitment to innovation. These are the qualities that make winners like their Global Brand Ambassador – Lionel Messi who perfectly fits the role as he is trustworthy, reliable, pioneering, simple and driven by self-belief.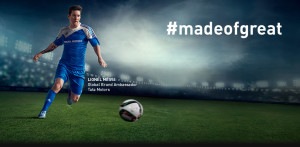 A great and strong character is something that one can find common in all great people. I think it is my Uncle's strong mind and willpower to achieve greatness is what drives him. The way my uncle has strived for his success and position has taught me some important life lessons. My uncle who comes from a humble background started at a low position in the banking industry but his thirst for education and excellence that took him to the great heights.
7 Life Lessons from Mr. Kishor Kharat for a Successful Life:
1. Ambition: A person should always be ambitious in life. Where you come from? What your background is? These questions are irrelevant. One must do whatever one can from wherever s/he is. If one dreams big and works hard, s/he can reach greatness.
2. Humbleness: Even after achieving great success my uncle has not forgotten his roots. The village that he grew in celebrated his success and my uncle took time out from his busy schedule to be a part of the celebration. He talked about his childhood and people that have made impact on his life. He mentioned how important was the influence of his mother (my grandmother) on his life and talk about his teachers from the village.
3. Self-Confident: Anyone who is someone has achieved it because of self-confidence. My uncle has set an example for many that confidence can take you to great heights. One must keep educating self in relevant skills to live a confident life.
4. Hard Work: A person no matter how intelligent or talented cannot become successful without hard work. My uncle has proven that when one shows commitment to work they do get appreciated for the hard work.
5. Positive Attitude: To live a positive life one must have a positive mind and attitude towards everything. Every difficulty should be taken as an opportunity to grow. My uncle has overcome many challenges in his life to reach a successful position. It is his positive attitude that kept him going despite many obstacles.
6. Vision: Seeing the big picture, visualizing your goals before achieving them are important qualities of successful people like my uncle. To grow one must be a visionary. My uncle believes in the motto – Dream big and try to achieve it.
7. Work–Life Balance: Besides being, a Top Banker my uncle is a caring husband and father of two sons. He has tried to balance his demanding hours at work and his time at home. My Aunt (also a banker) has been a pillar of support in his career. From my uncle and aunt I take the lesson of being supportive, loving and caring towards my spouse's career. The couple is a perfect role model for everyone trying to balance work and life.
#madeofgreat Contest for readers:
Win Amazon Voucher worth Rs. 750 by giving the most creative answer to the question below –
"What do you think of Tata Motors' association with Lionel Messi?"