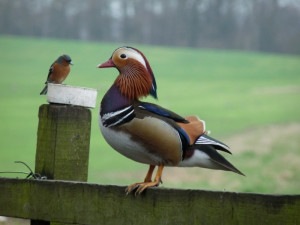 "Comparison is the thief of joy." — Theodore Roosevelt
It is a smart idea to compare between two or more products before purchasing. Today with so much information available we can easily find ready customized comparisons that help us with our purchase related decisions. Yes I am saying comparison is good but only for material things.
When we start comparing ourselves and our loved ones with others then we open the whole new painful world of misery. I strongly believe comparison steals our happiness. In the first post of this series "7 Mind Traps That Steal Our Happiness – Trap 1. What Other People Think About Me?" We took an example of a mother (Scenario 2) who mistreats her son because "what others think" was very important to her. This adversely affects her relationship with her son for lifetime and she probably never figured out why she has a bad relationship with her child.
Now let's say this son grew up into a nice young man. He does not tell his mom anything that she may not like and always shows her the rosy picture to avoid any drama. He is good with hiding his troubles as he has practiced it his whole life. The mother is very much concerned about what other think about her and her family and hence constantly keeps looking for praise worthy stories about her family to tell her friends. The burden of these stories part fact part fiction falls on the entire family as they have to act out as per the story and remember every detail so that they do not unveil the truth.
"How much time he gains who does not look to see what his neighbor says or does or thinks, but only at what he does himself, to make it just and holy." — Marcus Aurelius
Comparison mindset is very similar to "what others think" mindset. In comparison a person constantly compares his life with others or with someone specific. His or hers life's parameters become limited to the people who are around hence that person never becomes any better than the company he keeps.
This mindset takes a deep toll on all the people emotionally close to him/ her. Everybody in the family is compared with family members of the others. Every property, asset, electronic equipments, furniture, garden, cloths and everything visible to eye is compared with the others and the others have always got it better. Even the family pet is not spared in the disturbing mind game of comparison.
Below are 4 major adverse affects of a comparison mindset:
1. Constant Stress and Unhappiness:
This person is always unhappy because he is always under some or the other peer pressure.
2. Always in Some Kind of Race:
This person feels that he needs to stay ahead of people around him or some one particular to feel superior and hence always tries to compete with others.
3. Jealousy:
The comparison mindset person envies others success and happiness as if others got something better than that means he/ she is falling behind and feels inferior.
4. Goals are Limited to Surroundings:
I know a child who always came first in his class for some reasons he had to switch schools. The first thing his father did after he settled in school was to find out who came first in that class. It was a girl; she always came first in the class and was a model student. She was great in studies and extra curriculum activities. The father proudly told me all about her then said he had an intense talk with his child. He told his kid do whatever you have to do, I'll get you whatever you need but just make sure you score more than that girl and become the new number one student.
Did I mention this child was in 6th grade? How crazy was that father's talk? I felt as if he was not raising a child but training a horse for some race. He limited his child's potentials to the girl's achievements. His child could be better than that and why compare with one what if some other kid suddenly falls in love with studies and becomes the new number one student will the kid's priority change to doing better than this new kid now?
What kind of stress are we putting on school kids? There are millions of schools in the world and millions of number one students. How crazy can you go trying to outsmart all these number one students? Why cannot we teach kids to become thinkers and to achieve excellence in the field of his/ her interest? The only comparison we need to do is with our selves, try to break our own records and try to achieve our own goals and dreams.
Your child's goal may be bigger than anyone in the world. He/ She may be destined to become something greater than anyone in history so why to limit the genius in your child by comparing with the people around you. The creator has made us unique for a reason. The most we can do is become the best possible version of ourselves. Comparison is for non living things that cannot think or dream if you can then please stop comparing with others and start living.