Finding fitness is mostly based on healthy eating habits and regular workouts. The pressure of our busy but sedentary life doesn't allow us to work out regularly. For almost a decade I have struggled with my weight issues. I tried every modern and ancient remedy that I could get my hands on but always ended up disappointed, hurt, weak and vulnerable enough to fall prey to another scam with a new shiny marketing hype.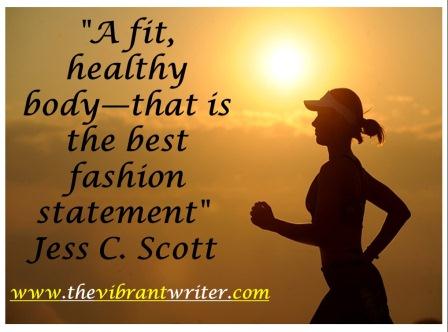 I discuss with many like me about weight loss remedies and from my own experience I can safely say there is no alternative to regular exercise. The body doesn't care if you are a celebrity, a noble price winner, a housewife or some dictator ruling a country if you want to be fit you have to work out regularly. No matter how rich you are you cannot hire someone to do your pushups.
Why most of us cannot commit to regular exercising? Why most of us prefer a wild goose chase for finding fitness? I think because it is just too hard to keep the commitment; isn't it? That's what I felt few KGs and months ago. I don't feel that way anymore and I want to help you get to this amazing feeling where you commit to working out regularly and never ever cheat on it.
I have mentioned below the 7 Motivators that help me keep my regular exercise commitment and I am sure they can work for you. Simply keep a positive attitude and soon this phase will be like a war story where you will proudly tell your friends how you bravely fought fat and emerged as a fit winner.
"A fit, healthy body—that is the best fashion statement" Jess C. Scott
1. Class/ Program: Join a workout class or program that you can handle. If you have never exercised in your life before go for a beginner's level class or at least be honest to the instructor that you are new and would need some warming up sections. Throw out the target sheets and for your own sake don't try to predict where you will be after 6 months or a year; instead listen to your body and go slowly and naturally. If you are regular with the workouts and eat sensibly you will reach your goals. Don't fuss a lot over it.
2. Motivating Trainer/ Teacher: Getting a good motivating teacher who is dedicated to helping people is like winning a lottery. In this day and age where everyone is after making a quick buck it's hard to find genuine help. I met countless so called trainers that looked at me as a big fat golden eggs laying goose on which they can bank upon for years to come. My luck changed when I met my current teacher. My teacher is not some big shot celebrity fitness trainer but a lesser know yoga instructor who operates from her home. She knows what she teaches, gives personal attention, motivates, guides and create a personal bond with all her clients. For the first time in my life I am comfortable to do regular exercise, in fact I look forward to my hourly class. A good teacher helps you understand the problem, suggests cures and motivates you to do what you considered impossible.
3. Companionship: When you make the commitment to work out regularly you will face an inner enemy. The lazy voice that will sometimes give you reasons mostly illogical to bunk your exercise session. A workout buddy can be helpful in such time. This buddy can be a family member, your friend or neighbor or just someone you met in your club, class, gym or pool. Make sure the companion you choose has a similar goal like you to get fit and is serious about it. So when you feel you are losing the battle against your inner devil you can call your companion. This buddy will not let you miss your workout and you can return the favor my doing the same when he/she needs you.
4. Get a Dog: I am one of those persons who can give you millions of reasons to get a dog so here goes one more. If you cannot find a class or gym or instructor that can really help you get fit. I suggest you get a dog and take this energy filled fur ball for long walks in the mornings or if your busy schedule permits twice or thrice a day. Walk, hike, run, jog with your dog and the dog will match your pace. Play fetch or any other game and melt all the fat in your body and all the stress in your mind. Get your dog habitual to these long morning walks and you will never be able to sleep late as a cute, wet nose, energy filled fur ball with dog food breath will be your alarm clock that you will not be able to put on snooze.
5. Family: Family members know how to push our buttons especially parents and spouse. Involve these people in your workout scheduling. Tell them that you are having trouble to work out on a regular basis and would need their loving support and guidance. They truly want to help you and will go out of their way to show you their support. Make sure you remain grateful for all the love and care you get from them and don't be shy to show it once in a while.
6. Vision Boards or Mind Movies: Collect motivational pictures that show your dream body and some pictures that show you exercising or just the exercising equipments or gym or pool and create a highly motivating vision board. Make sure all the pictures that you add to the board or movie have a positive and inspiring effect on you. If you get depressed by looking at some pictures don't use them. The vision board or movie should be kept in a place where you can see many times in a day especially first thing in the morning.
7. An Upcoming Event: You mostly have an event to look forward to something like a vacation, The New Year Party, a friends of relatives Birthday or wedding or any party, a reunion, a date anything where you want to look your best. This can be a big motivation to work out daily.
This list does not end here you can come up with your tricks to make you work out at least 5 days a week and I would love to know them so please share your ideas and help me and all the readers in this daily struggle of losing weight.