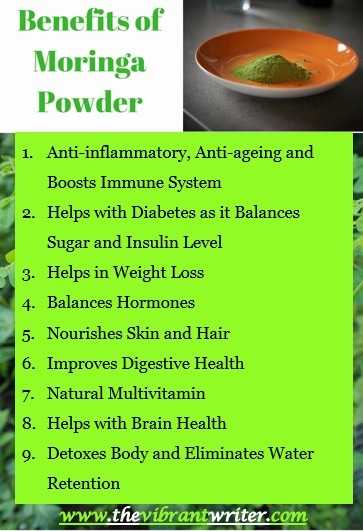 I have been a fighter of Hormonal Imbalance issue for a few years now. Nowadays a large number of people especially women are struggling with lifestyle issues like Diabetes, PCOS/D, Obesity, Hormonal Imbalance, Skin issues, Hair problems, energy loss, joint pains and such other annoying health complications that challenges our life in many ways.
The so-called health industry tries to sell us Multivitamins that can make us stronger from within to increase our chances of success in the fight against lifestyle disorders. They tell us that these multivitamins or supplements have natural nutrients, vitamins, minerals, metals and God knows what but how genuine are these products. They charge a small treasure for a smaller bottle of these capsules and the results are hardly worth the price we pay for months.
I was looking for a genuine natural product that can help me get stronger from within and help my body balance the hormones in a natural way. My search ended when I found out the benefits of Moringa Powder now after trying this power for 4 months I have seen incredible results and want to let you know why you should take this multivitamin packed powder daily.
7 Moringa Powder (Natural Multivitamin) Benefits:
1. Natural Multivitamin:
Moringa is known as the miracle tree or tree of life because it is loaded with Multivitamins. It has 25 times more Iron than in Spinach, it has 4 times more Protein than in Eggs, It has 5 times more Vitamin C than Oranges, It has 17 times more Calcium than Milk, It has 10 times more Vitamin A than Carrots and It has 15 times more Potassium than Bananas.
2. Anti-Inflammatory, Anti-Ageing, and Boosts Immune System:
Moringa powder has Vitamin C, B, quercetin, the chlorogenic acid that has the ability to lower the oxidation and inflammation of the body. These also lower the aging process and boost the immune system. I have experienced a decrease in body aches and joint pains because of my daily intake of Moringa Powder.
3. Helps with Diabetes as it balances sugar and insulin level:
Moringa powder helps control the blood sugar levels and insulin levels which keeps a check on Diabetes.
4. Helps in Weight Loss:
As moringa powder controls our hormones including insulin the body gets out of fat storage mode and starts utilizing the already stored fat for energy.
 5. 

Balances Hormones:
Moringa powder naturally balances insulin level hence controls hunger pangs, It controls thyroid secretion, it increases hemoglobin, it controls stress hormones, it helps keep our mind relaxed, moringa provides necessary nourishment to keep our hormones functioning smooth.
6. Nourishes Skin and Hair:
Moringa has natural antibacterial, antifungal and antiviral compounds that protects skin and hair from a lot of problems and helps improve their health.
My experience with moringa for skin and hair has been miraculous. My acne spots have cleared and my hormonal acne breakout has reduced remarkably. My hair fall problem another hormonal issue has stopped for good. My hair feels healthier, shinier and thicker. Both my skin and hair have become healthier from within.
7. Improves Digestive Health:
Ayurved has used moringa for years to treat digestive disorders, fungal infections and other diseases that concerns liver, kidney, intestine, stomach, colon and thus the whole digestive system. It helps the Liver function well and removes toxins that make the Liver sluggish. It is also capable of helping the Kidney flush out the Kidney stones.
My personal experience with moringa has been with constipation issues. Be careful with the powder if you take more than ½ tsp in a day you will get loose motion as I mentioned it earlier it is a very strong and natural laxative.
8. Helps with Brain Health:
Moringa is a rich source of Iron, Protein and Amino Acids that help the brain function smoothly. It provides energy and hence makes one feel good. I have experienced an increase in energy level after starting my daily intake of moringa powder.
9. Detoxes Body and eliminates water retention:
The Moringa actually helps to detox body by eliminating toxins and also the water our body retains. It makes the body lighter. It takes out a lot of burden on our organs and helps them function smoothly. I have experienced a reduction in swelling in legs due to water retention.
Ayurved has used Moringa Powder as medicine for centuries. It is time we go back to our roots.
How to take Moringa Powder:
One needs to get used to the taste of moringa powder and this is a strong laxative hence I highly recommend to start this powder on a rest day.
½ tsp Moringa Powder
1 or half cup lukewarm water
Mix vigorously as it does not dissolve fast. Drink and then rinse your mouth with some more water.
I have this either early in the morning or before going to bed.
Caution:
1. Do not mix the powder in hot or warm water as moringa loses its nutrition when we cook it. Keep the water at the temperature that you can drink in one go.
2. If you under medication or are pregnant or breastfeeding then do not take this or any other supplement unless it is advised by your doctor.