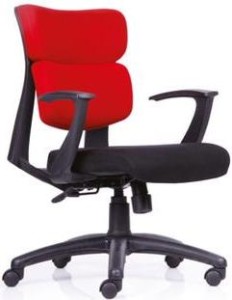 Scientist and Doctors are constantly warning us about the harmful effects of sitting long hours. It is no secret that prolonged sitting is linked to high cholesterol, obesity and cardiovascular problems. Unfortunately most of us spend a major part of our day and life in an office chair. It is important that we pick the most comfortable chair that gives the right kind of support to our back.
If you are among those lucky few who work from home, then you can make sure you invest in a decent office desk and chair not only for the sake of your posture, back and neck but also to keep your work at a highly professional level. I had a habit of going all around the house and sitting anywhere to write but since I made a small arrangement like a home office my productivity has improved not to mention I do not mistreat my back anymore by sitting for long hours in an uncomfortable position.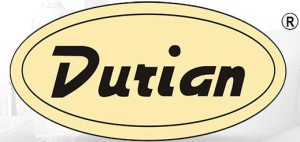 I got my Home office desk and chair online from Durian. Durian is an International furniture brand since 1981. Durian has a legacy and the ability to create a better lifestyle in the interior space. From being the pioneers in veneer business to being the leading infrastructure company and a lifestyle brand, they have had a journey that led them to be among the leading furniture brands in the market. Durian now wishes to cater to its masses and so manufactures 90% of its products in India, since 2011.
When I was searching for the right chair for my home office I found out about something called as 'Ergonomic Function' I made the point that my chair has this function to keep my posture right and my back in a good condition even after long sitting hours. I have mentioned the benefits I found out below in brief.


Benefits of Ergonomic Function Chair:
1. My Durian chair comes with ergonomic function that provides proper lower back support. It supports the inner curve of lower back.
2. The 360 degree Swivel helps me rotate easily so that I can reach different areas of my desk without straining.
3. Tilt tension adjustment and Tilt lock keeps my chair setting fixed to the position of my liking
4. The height adjustment function comes with a pneumatic lever is the easiest way to adjust height. A seat height that ranges from about 16 to 21 inches off the floor should work for most people. This function allows me to have my feet flat on the floor, with thighs horizontal and arms even with the height of the desk.
Browsing through their site I found out that that besides making their new products in India they are doing lots of good deeds for the less privileged of the country like associating with NGOs that provide medical aid during calamities to victims and support education, employment, skill training. Plus they provide free delivery and assembly and a 5 year warranty that makes it a secure buy. The other reason for choosing Durian furniture was the ease of online purchase as it is #JustAClickAway at http://www.durian.in
The Most Effective Cure to Reverse Effects of Long Sitting Hours is 5 Minute Brisk Walks every other hour:
.Every one to two hours get up from your chair and take a quick 5 minute brisk walk. Try to do this at least 3 times in a day if you can do more do it.
. If you work in a office then get up to drink water or visit the washroom and try to stretch those tired muscles for minimum 5 minutes.
. Walk towards a colleague instead of calling or chatting with him/her. Get up for the printout or photocopy instead of calling the office staff for the same.
. Take a walk after lunch. Make a point to walk with your colleagues while having coffee instead of sitting or standing in a place.
. Encourage colleagues to walk as much as you do so that you can keep up the habit instead of getting over it.
. If like me you work from home then it all depends upon you how you want to handle the sitting, standing or walking in your day. You are the boss make a point to make it most beneficial for your health.
. Besides walking or if you cannot leave your desk for a while try standing and working. Trust me it is not as uncomfortable as it sounds.
. There can be more ideas that will help you reverse effects of long sitting hours and if you find some please do share.
<ul><code>This blog post was sponsored by Durian Furniture.</code></ul>