As I have mentioned in previous posts
How to Lose Weight with Help of Simple Mind Tricks,
I strongly believe in power of Mind – jabong.com/womens-day-story and
Make Losing Weight A Game Of Your Mind And Win reaching your desire weight is not just about your food and exercise but it is about altering your whole lifestyle.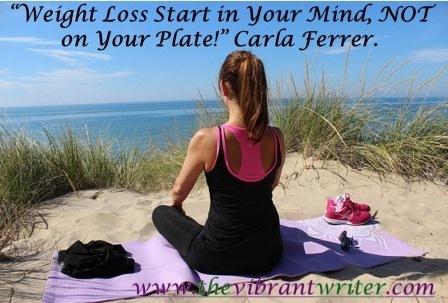 If you are like me, you would be finding as many tips and tricks as possible to make this journey painless. I believe that the power of my mind can reset the metabolic rate and hormones to make the weight loss as effortless as possible.
Meditation has been effective to help people achieve personal and professional goals. Many successful people have experience the rewarding benefits of meditation and encourage a daily practice. You do not need any special tools or equipments to meditate and there are no side effects.
But can Meditation really help us lose weight?
To answer this question first let us understand how meditation affects us physically:
1. Meditation transforms us into an awakened being by energizing every cell in the body.
2. Meditation lowers high blood pressure
3. Meditation lowers the levels of blood lactate, reducing anxiety attacks
4. Meditation decreases any tension-related pain, such as, tension headaches, ulcers, insomnia, muscle and joint problems
5. Meditation increases serotonin production that improves mood and behavior
6. Meditation improves the immune system
7. Meditation increases the energy level, as us gain an inner source of energy
8. Meditation helps us sleep better
9. Meditation brings balance to the hormones in our body
10. Meditation also reduces stress and can resolve many psychological concerns like overeating.
There are countless benefits of a daily mediation practice. I will write another post to highlighting most of them as in this article I want to concentrate on specifically mediation for weight loss.
To answer the above question I would like to say YES! Meditation can help in weight loss. Our body is constantly replacing old cells with new ones. It follows a set blueprint that shapes our body. Your subconscious mind controls this blueprint.
The subconscious mind does not understand what we want it responds to our feelings. With meditation, we can focus on what exactly we want this attention will alter the rigid blueprints of our subconscious mind. This will help us see changes in your overall health and body. Wherever the mind goes the body follows.
One needs to accompany meditation with proper diet and exercise to see the results. Meditation is an ancient proven method to achieve your desired life and the goal of a healthy body can be achieved with help of daily mediation ritual or practice.
Important points to consider before you start your daily weight loss meditation practice:
. Schedule your time in advance. Keep aside 20 to 30 minutes in the morning for your meditation. Be a morning person wake up early to enjoy the calm and serenity of the time before the rest of the world wakes up
. Locate a quiet place for your meditation. A place in your house, your terrace or garden any location where you will not be disturbed while you meditate
. Keep your family informed about the meditation practice so they would not disturb you while you meditate
. Ware comfortable or loose fitted clothing which will help you feel relaxed
. It is advisable to sit on the floor in crossed legs position but if you have difficulty in sitting down you can sit on a chair but sit up straight keep your spine erect.
. If you require a cushion for your back, please use it. The idea is to be comfortable enough that you would not get distracted while you are meditating.
. Keep your goal vision ready. Either draw a picture of you or keep a photo of your when you were at your desired weight or write down the healthy weight goal that you need to achieve. Keep this simple or go for a big fancy vision board with affirmations and pictures. Whatever makes you comfortable just keep it in your bedroom to keep you motivated about your goal.
Post a Comment, Question or Suggestion below or by clicking "Comment" link under the Title.