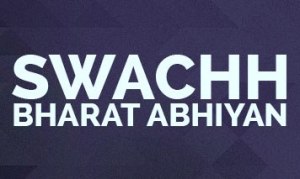 "It does not require money, to live neat, clean and dignified.." — Mahatma Gandhi.
A new wave of positivity is taking over Indians all over the world. Hon. Prime Minister Narendra Modi has given a much needed hope to the people of my country. He has shown us a vision of a Developed India. He has taken many initiatives towards the nation's growth but the one that touched my heart is the Swachh Bharat Abhiyan (Clean India a Mass Movement).
Indians are very serious about personal cleanliness. Most of us are groomed to follow a cleanliness morning ritual before our morning puja/ prayers. Every house is cleaned daily in the morning and we take cleaning to the whole new level during festival seasons when every nook and corner is scrubbed till everything in the house shines in its full glory. Most of us do not appreciate breakfast or any other meal in bed unless you are hospitalized. Outside shoes in the house is a strict NO.
What I want to say is Indians are clean but India is not and it is a sad fact that the Vibrant Leader of our nation wants to change. I would love to see a clean and healthy India and I am eager to know all the initiatives that the government will be taking for it.
Mr. Prime Minister has made the Clean India Project a Mass Mission (Abhiyan) because Government solely cannot turn this vision into reality. Each and every citizen will have to make it a personal mission to keep our country clean. I request Indians all over the world to be an active part of this mission where we can have a clean, healthy and happy future.
Message from Hon. Prime Minister Narendra Modi on mygov.in:
"On 2nd October we are launching Swachh Bharat Mission, a massive mass movement that seeks to create a Clean India. Cleanliness was very close to Mahatma Gandhi's heart. A clean India is the best tribute we can pay to Bapu when we celebrate his 150th birth anniversary in 2019."
How can we all contribute to Swachh Bharat Abhiyan (Clean India a Mass Movement):
1. This festival season encourage your neighbors to take the cleanliness drive beyond houses and clean your society or neighborhood,
2. Donate time or/and money to cleanliness drives happening in your city,
3. Encourage colleagues to clean areas around offices,
4. Encourage management to take green initiatives for the entire organization not only to save the environment but also save a lot on companies cost. This may increase your annual bonus.
5. Spread the word. Tell as many people as possible about Swachh Bharat Abhiyan (Clean India a Mass Movement). Encourage people to be an active contributor like you for the better future of everyone.
6. Teach kids methods of saving the environment like minimizing wastages, recycling, proper waste disposable and get them excited about planting and growing trees. When their young minds adopt the value of clean surroundings they will grow up to be environment savers and not damagers.
7. Complain to the right office or authorities about any unattended garbage bins or if garbage is not collected regularly.
8. Discourage people from littering and make them aware about the mass mission and its benefits.
9. Encourage colleagues, students, neighbors by arranging contests and campaigns to come up with ideas to keep your surroundings clean.
10. Give the entire nation the same respect you give to your home. This amazing country has given us a lot and it is our chance to repay by making it clean for our own health, happiness and prosperity.
Let's make India clean green and beautiful together. Our ancestors fought for our freedom this is our chance to give all we got for our development.