A safe and natural method to clear dark spots or scars left behind because of Acne, Sun Burn or Even Chemical Burn from any product that was too harsh for your skin.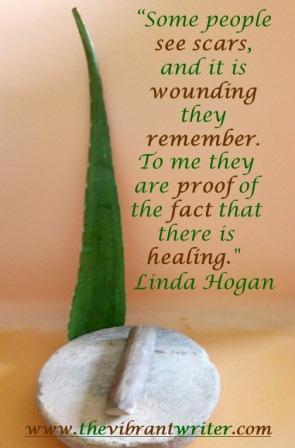 How I got horrible chemical burn marks on my face:
Every once a while we fall for some not so good idea. The world is filled with DYI information that claims to help with most of our issues. Recently I learned a painful lesson about quick fixes for minor beauty concerns. I am sure just like me even you must have tried some desperate quick fixes without questioning their effectiveness.
Acne was not a concern for me in my teenage. Unfortunately, I cannot say the same now as my skin breaks out almost daily. Like me, many adults are facing scaring painful acne issues because of hormonal changes, pollution, stress, irregular & unhealthy food habits and other lifestyle disorders. Adult acne is painful, spreads easily to other areas of face and leave dark spots or scars.
Dark spots and scars almost covered my cheeks and I was desperately looking for a cure. I tried almost everything but natural ingredients are usually mild and they take time to work. I wanted something to clear the hideous spots fast and hence I started looking for something stronger.
I found few blog articles and YouTube Videos that claimed that toothpaste could fade acne spots. Some claimed that one could have clear skin overnight by applying dots of white toothpaste on the spots. This trick must work for few as I read positive comments below these videos however, this idea had an adverse effect on my skin.
Last week I foolishly tried the toothpaste trick hoping it will erase dark spots from my face. Before going to bed, I carefully applied small dots of white toothpaste only on dark spots and wiped away any excess paste. The toothpaste did not sting so I slept calmly with the cool and minty feeling of toothpaste on my face.
The next morning I got up with a feeling of uneasiness on my face. I rushed to wash off the dried toothpaste from my face. I was horrified to find out that toothpaste left chemical burn marks all over my face. These marks where darker than the spots. The affected skin looked and felt dry, hard, wrinkly and completely unappealing. My heart sank and I started crying as I thought I made permanent damage to my facial skin.
Slow and steady natural cures are good for us, as they do not have any ugly side effects. After my toothpaste chemical burn experience, I have decided to strictly use only natural ingredients.
The two ingredients that saved my skin from chemical burn marks are Aloe Vera and Sandalwood.
How to Naturally and Safely Cure Chemical burn marks and dark spots:
Step 1: Wash your face with any natural cleanser like cold milk, curd, honey or a mild face wash
Step 2: Cut a small piece of Aloe Vera leaf and apply the gel generously all over your face and neck.
Aloe Vera hydrates and soothes the skin. It also moisturises the skin so one can skip applying any lotions or creams for few days.
Step 3: If your skin still needs additional moisturiser use virgin or cold pressed coconut oil or almond oil or any other oil that suits you.
Step 4: Once or twice a day apply Sandalwood paste on affected area keep it for an hour and wash with cold water. One can keep the Sandalwood paste for longer time also. It also has cooling properties so it helps cure the affected skin rapidly. I prefer Sandalwood stick and not the powder as the powder we get in the market may not be pure.
Step 5: Do not fuss about our skin and do not try to scratch or peel the burned skin. While drying your face dab with a soft towel lightly and do not use force to scrub off the rough burnt area. Let it heal on its own and keep it cool and hydrated with constant application of Aloe Vera Gel.
Step 6: The dark rough burnt part of skin will slide off smoothly without leaving any scar or marks. I noticed my skin pigmentation got a lot lighter because of constant application of Aloe Vera. Light spots are still visible but they are vanishing slowly as I apply Aloe and Sandalwood Daily.
Never ever, try any new cosmetic or chemical product directly on your face. Always do a patch test on your arm or leg. Nature has cure for everything. The toothpaste burnt marks were worse than the dark spots that I was desperately trying to cure. With this incident, I learnt a lesson, never to fall for such short cut gimmicks. Stay wise and safe. Take care.
Leave a Comment below or by clicking "Comment" link under the Title of the Post, I Would Love to Know Your Opinion on This.