We are starting year 2016 with some love and laughter.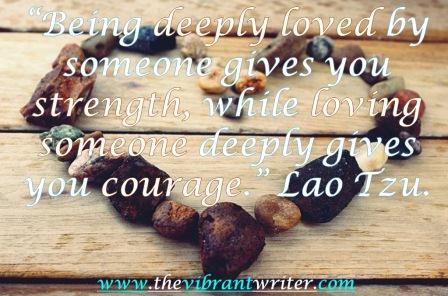 Riya belonged to a conservative family. Her big dreams were suppressed by her narrow minded relatives and her high ambitious nature was looked as inviting trouble. Riya worked hard to move out of her town and go away from narrow minded people. Even after living in London for ten years she couldn't overcome her fear of commitment. From a very young age Riya never had any close friends she had a phobia that if she let people get close to her heart they will start putting restriction on her. Her whole life she has just defended herself against people close to her and now when she was thousands of miles away she still felt she will become vulnerable if someone gets close to her. She was scared of being emotionally manipulated and gave most of her time to her Investment Banking career.
Riya's life was extremely planned and organized. She was always serious and behaved formerly with everyone. Her life turned upside down when another Indian moved in her building. Gautam is a professional nature and wild life photographer and was completely opposite to her. He never planned anything and lived as per his instincts. They got to know each other as they were the only Indians in the building and soon became friends.
Riya felt very comfortable with Gautam. His carefree attitude made her feel relaxed. She never felt any restrictions around him and Gautam on the other hand loved to get Riya's help to organize his life. They both completed each other and together they both made a strong couple. Soon the friendship blossomed into a loving relationship.
For the first time in her life Riya felt bliss. She was the happiest and was learning to become a more relaxed person. Everything was going great and then something happened that brought out Riya's commitment issues. Gautam proposed and she felt as if her everything was happening very fast. She panicked and felt as if she is again losing her freedom. She yelled out no and ran away from him. Gautam tried to reach her but she was avoiding him. She loved him but couldn't control her emotional condition.
Broken hearted Gautam decided to spend some time in India with his family. His family unaware of his emotions suggests him to consider an arrange marriage proposal that they were interested in. Gautam still hurt from the sudden breakup with Riya decides to marry Neha as per his family's wish.
In London as Riya missed Gautam she started getting back to her senses. She understood she was wrong to behave in such a way with him and wanted to ask for his forgiveness. Riya got an unexpected call from India about Gautam's wedding. She felt as if a bolt of lightning hit her. The caller informed her that his name is Rajiv and he knew about her relationship with Gautam. He also told her that if she wanted to stop the wedding he can help her.
Riya felt no fear this time she did not needed her organizer to tell her to get to on the next flight to Delhi. She instantly reached Delhi. Rajiv was waiting outside the airport for her. Gautam's town was two hours drive away from Delhi airport. Riya never sat in an open gypsy jeep before. It was hot, sunny and the air was playing tornado torture with her hair but she didn't care. Riya was listening to Rajiv's plan to break up the wedding and get back with the love of her life.
As per Rajiv's plan she did not contact Gautam and stayed in a hotel in the town. That very night Rajiv managed to get Gautam to the hotel where Riya was staying. Gautam was shocked to see Riya but then Rajiv explained how he contacted her and arranged for their meet so that Gautam can change his mind about the wedding.
Gautam was surprised and happy to see Riya again but was still hurt with her behavior and was not sure if he wanted to continue the relationship with her. Riya pleaded for his forgiveness and told him that she was scared about commitment but now when she got a glimpse of her life without him she was sure that she could not live without him.
Rajiv was happier that the couple and to end the curiosity Gautam says to him. "I am grateful to you for helping me get close to my love; but why are you helping us?" Rajiv smiles and says "Everything is fair in love." When they both looked confused he explains further; "This is a small town and the people living here are narrow minded. Love marriage is a strict taboo. Before you accepted the marriage proposal you informed Neha about your past relationship and so she found out about Riya. That's how I came to know about her and with help of bit of research I got in touch with her. I hoped she would say yes about coming and meeting you and I didn't have to convince her. She came immediately and everything went as per the plan."
"Oh so you and Neha?" Riya asked. "That's right we are childhood sweethearts and now when you cancel the wedding. I can convince my family to ask Neha's parents for our wedding. After this cancellation they will not think about love marriage and all. They will happily accept our relationship and we can soon get married. That's why I always say – Everything is Fair in Love."