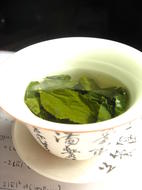 Find the fountain of youth in the nearest store if not in your kitchen. No I have not lost my mind. Fountain of youth is very much real and easily available and in many forms. The only condition for this fountain to work is it needs to be visited daily. Ok enough of sounding all mysterious, I am taking about the amazing natural resources that are easily available but do not get as much attention as they deserve.
I have researched 3 all natural resources that can turn your body age clock backwards and keep you young, fit, active, and beautiful. I will elaborate on only the first natural resource as I want to discuss this in detail. The rest two I'll discuss in the following posts.
Adding green tea at least 3 to 4 cups alone itself can be the best change you can do to build the fountain of youth inside your body. It is loaded with Antioxidants, Polyphenols, Flavonoids and Vitamin C that boost the immune system to make the human body stronger in fighting various infections, it prevents inflammation of teeth and gums. It keeps cold and flu away as it also;
• Fights Obesity:
Powerful antioxidants in green tea fights obesity by increasing the body's ability to burn fat, improve muscle endurance, enhance energy level, and boost metabolism. It aids digestion, detoxifies the body and reduces cholesterol. Its diuretic property eliminates excess water which reduces excess weight due to water retention.
• Fights Cancer:
Green tea's antioxidants (catechins) hunt for free radicals that can damage DNA and contribute to cancer, blood clots, and atherosclerosis. It protects against cancer including breast, colon, colorectal, skin, lung, esophagus, stomach, small intestine, pancreas, liver, ovarian, prostate and oral cancer. It protects from damages from sun's harmful ultraviolet rays.
• Fights Ageing:
Antioxidants (oligomeric proanthocyanidins) support the body's natural anti-ageing process by fighting free radicals. It helps to slow down the premature ageing process. It also provides hydration benefits to body.
• Fights Heart Disease:
Green tea promotes a healthy heart by lowering LDL (bad cholesterol) and improving the health of body cells lining the blood vessels. The flavonoids protect the heart by relaxing the blood vessels so blood can flow more easily. Its antioxidants are also dilators that improve the flexibility of blood vessels and make them less vulnerable to clogging reducing the severity of coronary heart disease.
• Fights Diabetes:
Green tea reduces the rise of blood sugar by regulating glucose levels. It stimulates insulin production. Regular use of green tea brings the blood sugar level in the body to normal.
• Fights Neurological Diseases:
Regular consumption of green tea helps in prevention of neurological diseases like Alzheimer's and Parkinson`s as 'Polyphenols' in it maintains the memory parts of our brain.
So there is no reason that one should delay the habit of drinking green tea.
Please remember to keep your green tea bag or leaves for at least 2 to 3 minutes in hot water before drinking.
Never add milk, cream, sugar or any sugar substitute in your green tea.
You can add some natural honey to make it sweet.
I will mention about the remaining 2 all natural resources in upcoming posts.
get Green Tea here
For more information on green tea's health benefits and some delicious recipes you can go through Green Tea: 50 Hot Drinks, Cool Quenchers, And Sweet And Savory Treats (50 Series)
& Green Tea: Not Only Delicious, But Also Beneficial For Your Health – Including Some Green Tea Recipes (Benefits of Green Tea)