This post is special because I am sharing my big secret about finally getting a grip on my weight problem. I have been struggling with an overweight body for more than a decade now. I got fed up of experimenting with weight loss solutions, diets, exercises whatever you name it I have done it.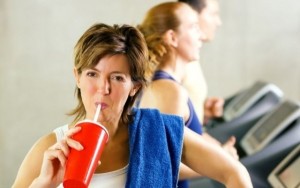 Nothing was working for me. Everything I did; made me more and more fat. Doctors were prescribing rabbit food in the name of diet and even after eating like a bird I was not getting any thinner. Things started looking up when I stopped trying so hard. In other words I gave up trying too hard.
The world is getting obsessed with law of attraction and manifesting with thoughts ideology. This post is not to argue if that stuff works or not. I think it depends on your faith if you believe it works it will work for you and vice versa either ways you are right.
I know for sure that our mind controls our body and what we feed our mind helps us shape our body more than what we feed our stomach. Don't believe me then ask yourself, why you are not getting results even after eating almost nothing in the name of dieting? Even after eating like a bird why the weighing scale does not budge?
Many of us have a difficult time when we try to lose weight. How we look and feel about ourselves gives clear instructions to our body how it should shape up this is why a positive body image is highly important. Your Body Image is the blueprint or commands your mind gives your body so let us try to keep it as positive as possible.
1. Grateful: Thank your body for everything it does for you all the time. Never say anything hateful about your body as your words and thoughts build up the blueprint of your body. The image you talk about or think about will become your reality so be grateful for all the things you can do because of your body.
2. Stop Negative Voices: Anything that makes you feel fat is filling your head with a negative body image. Do your best to silent all voices that remind you of not having a perfect figure. If a near one tells you that you need to lose weight thank that person for being concerned for you and while you are at it thank your body for everything it does for you. If you have an internal voice that reminds you of your excess fat all the time.
Preparing your mind for the change in your health is the biggest challenge and once we see a nice beautiful body image in our mind we can start making plans to make it a reality. Every success in life including achieving a fit body is a game of mind and the only way we can win this game is to see ourselves as winners.