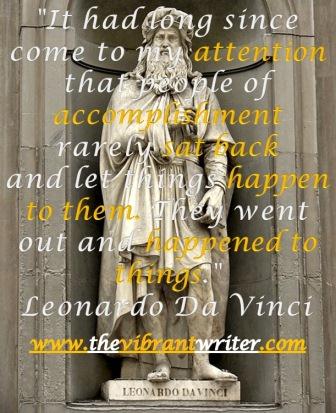 Birthdays are full of mixed emotions on one hand it's a celebration on the other it is a realization that we spent one more year of our life. I celebrated my birthday recently and had set some high goals for me to achieve on my lucky day of the year. Things didn't go as planned and that couldn't complete my task in time.
I always set high goals or targets and try my best to achieve them. This time some pieces didn't fall into their place. Am I upset? Well, not anymore but I did learn a lesson. A loud and clear one – "Determination." This is going to be my mantra for the year.
A determined person sets his mind on the goal and focuses on it like an obsession till s/he achieves it. I confess I lacked determination and hence couldn't achieve what I planned. This year I want to change the situation. I want to start early, dream big and give all I got to achieve that crazy massive desire I dangle in front of myself.
If you are willing to get on the determination train with me I'll suggest get a nice role model you can get encouragement from. Someone who has achieved something difficult with sheer will and focus, someone you know personally, someone who can be a positive influence on your journey to achieve a big dream.
"The difference between a successful person and others is not a lack of strength, not a lack of knowledge, but rather a lack in will." — Vince Lombardi
My role model is my little sister. Yes it sounds strange to have a younger sibling as a role model but she is an amazing person who can achieve anything she sets her heart to. That's one person I personally know and admire for her determination.
After some reading I came up with a 3 steps plan to stay on the track to fulfil my goals. Everyone struggles with their journey and these 3 steps can help us get determined about our desires.
Step 1: Clarity:
Where do you want to go? What do you want to achieve? Is that your real desire? Is it achievable? Will that make you happy or fulfilled?
It is important to know the destination before we step out on the journey. Before setting a goal please make sure you answer few questions about it. You do not want to get discouraged half way down the road or worst reach the goal and then realize you did not want that. It is very important that you be true to yourself while trying to achieve a desire. This is something extremely personal. Please do not try to achieve something you are not interested in and just because you want to please someone else. This hardly works.
Clarity is the first step to achieve any goal personal or professional. Any hazy desire just remains a dream. If you want to lose weight; be clear of your ideal healthy weight. Ask an expert about how much your healthy weight should be rather than just comparing yourself to a size zero supermodel.
Being clear gives us a solid goal, a definite destination, something that feels more real more achievable and not just a foggy dream.
Step 2: Cut:
One cannot make changes without changing something we do on a daily basis. Our habits make us what we are. Cutting out bad habits is the second step to stay determined about your goal. We all have bad habits we indulge in things that are harmful to us. We waste our time and energy on things that are not important to us and definitely not important to our desires. Cutting out negative habits and replacing them with positive one is a sure short way to achieve any goal. For example instead of spending an hour on some mindless TV show walking for an hour can help us lose weight so much faster or if that show is something you cannot give up why not do light floor exercises in front of your TV while watching that show.
In this step we should also cut negative people from our life. All the negative people who make our dreams sound impossible. Who makes our journey more challenging than it already is. Who call us crazy for thinking big. Who tells us that we can't achieve something great. Negative energy from these people can create obstacles in our path. They can bring down our energy.
It is highly advisable to stay away from these people. Avoid them if you cannot physically go away from them then do not let them affect your emotions. Do not argue with them or explain your desires to them. They will never understand and always remember it is not about you. They believe you cannot achieve something great because they cannot achieve it and it makes them jealous to see you try. If you understand this you will know they are upset with themselves and are focusing their anger towards you. If you stay focused on your goal nothing they say or do will affect you.
Step 3. Color:
This is my favorite step. Giving some color to your determination. What does that mean? It means using your creative side of the brain. Imagining your desire or visualizing yourself after you have already achieved your goal. How do you look? How do you feel? How happy are you? What are you doing to celebrate that achievement of your? Are you buying something expensive? Are you going on a holiday with the love of your life? Are you wearing your dream outfit?
I recommend everyone to draw a picture of your desire. Draw yourself after achieving the dream. Get creative, let your inner child go crazy, sketch your dream, fill it with colors have fun. This should be fun not a chore. You are doing this for yourself so be real with it. You don't have to be an artist for this. Draw just for fun. No one else needs to see this so go crazy with the images and colors.
This step is important as our brain thinks in images. If I say the word 'APPLE' you will see a big red juicy apple in your mind not the word or spelling. To make sure our subconscious mind gets on board with our goal draw a picture and give your brain the clear idea of what we are trying to achieve.
Clarity, Cut and Color are used to measure the worth of a diamond. I used them to make my 3 steps because I think we need to make our determination as strong as a diamond to achieve our life's big goals. Diamonds are chunks of coals that did amazing under pressure. If you are facing pressure in life you should be thankful as it an opportunity to shine.
I am highly grateful for all my struggles and challenges as they have made me more creative and adaptive. I believe in myself more as I stand stronger in front of all the challenges and I believe in the higher powers presence in my life as it has more than once given me a nudge in the right direction.
Stay strong, Stay focused and remember the mantra for success –

Determination

.
"It had long since come to my attention that people of accomplishment rarely sat back and let things happen to them. They went out and happened to things." — Leonardo da Vinci