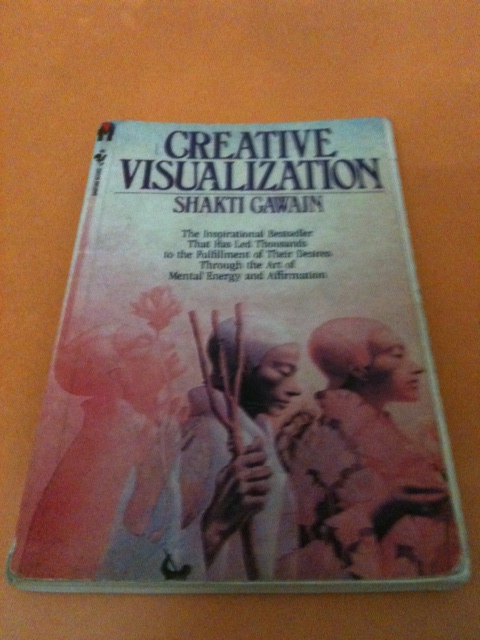 I love to read and I am addicted to self help books as they are full of inspiration about how to make our life more positive and beautiful. With this post I am starting "Abundance Book Club" as a new category. No nned to signup for any forum just write your comments below the post. I encourage readers to join this wonderful online book club and discuss about their favorite books and authors. Revisit, review, recommend, comment, discuss, or share anything about any of the book you consider are good enough to make difference.
Shakti Gawain's "Creative Visualization" is one of those books that can transform one's life for good. This is the first book that I read about positive lifestyle and it made me a much more positive and happy person. I got deeply interested in learning more about creative visualization.
If you follow the procedure from Shakti Gawain's book you will find that creative visualization is a self-hypnosis method in which you change your rigid sub-conscious mind for good. Once you make this remarkable transformation achieving any goal can be easy.
Following are the 4 Effective Steps to Achieve Goals as mentioned in Shakti Gawain's "Creative Visualization":
Step 1: Set your goal –
Decide on something you would like to have, work towards, realize or create. It can be any level, a job, a house, a relationship or a physical change in you.
Step 2: Create a clear picture –
Create the mental picture of the object or the situation exactly as you want it. You should think of it in the present tense as ALREADY EXISTING the way you want to be. Picture yourself in the situation as you desire it now.
Step 3: Focus on it often –
Bring your idea or mental picture to mind often, both in quite meditation periods and also casually through the day. Focus on it clearly on a light, gentle way.
Step 4: Give it positive energy –
As you focus on your goal, think about in a positive, encouraging way. Make strong positive statements to yourself that it exists, that it has come in your life or is now coming to you. Continue to work with this process, until you achieve your goal.
"Every time you don't follow your inner guidance, you feel a loss of energy, loss of power, a sense of spiritual sadness." — Shakti Gawain
I encourage you to read this life transforming book and discuss with me the points that really hit the mark in your mind. The most interesting concepts or how this can or has changed the way you live. I would love to read some inspirational stories, any suggestions, and any ideas anything that can make mine and all the readers' life a little bit more positive. After all that is what these good books are for and that is what this online book club is for.